Hello everyone,
Today I am here with a tutorial for making a simple and quick Masculine card...
I made this card for a friend recently...
I am using some supplies that scream masculine for me...
Burlap, Corrugated paper which I got from Itsy Bitsy...
The die-cut is from a local store...
Using neutral colours is the safest and simplest way to create a Masculine card...
Start by layering the papers...Don't glue anything yet...
I always start out by laying out everything to see how the final card will look...
At this point, the card looked good...but needed something... I dug through my stash...
See the advantage of not glueing the layers at the beginning...it gives you the liberty to make changes...
Now that I was satisfied with the look,,.I started attaching everything...
I used Mod-Podge to attach burlap...
I attached the Corrugated cardboard with foam tape...to give room for the wooden gear...
The motorbike was also attached with foam tape...and so was the tiny metal charm...
And this is how the final card looks...
I distressed the metal charm with archival ink...
I hope this tutorial was helpful for you...
I am entering this card in the following challenges:
Vehicle - Motorcycle->
Metal Charm on card ->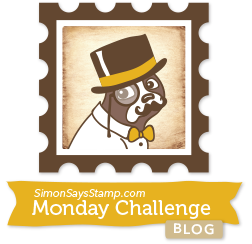 Masculine card with neutral colours and transportation theme ->